Should I...
buy two of these?
http://www.parts-express.com/dayton-audio-rss390hf-4-15-reference-hf-subwoofer-4-ohm--295-468
They are on special for another day or so... works out $590 landed for the pair.
I was thinking a dual opposed sub like this:
http://audiofrequency.com.au/discussion/comment/728/#Comment_728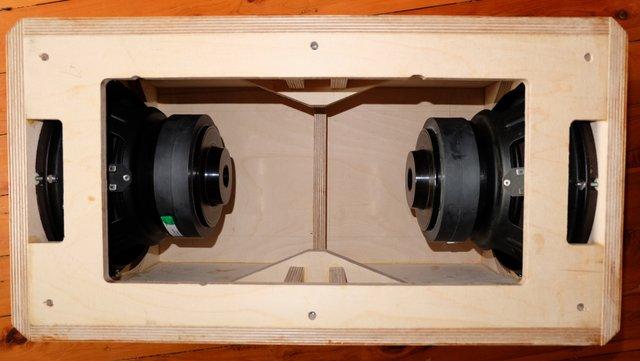 I'm thinking I'll undersize the box for a Q of about 0.75 - that makes it 450 x 450 x 900 mm long. With 500W per driver that means Xmax is not exceeded at low frequency (handy for HT...) and a Linkwitz transform can always be used to give it a virtual lower Q.