AUD
What a roller coaster: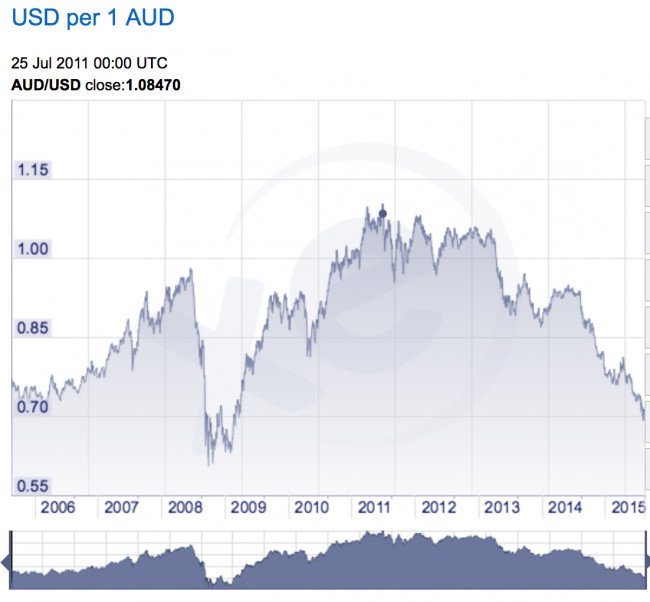 I had to go back further than I thought to get the last low (or high, depending on how you look at it). It seems we're well back in "good time to sell, bad time to buy" for overseas products anyway.
(And now my question) Do you think the AUD will swing back up to parity again, or is this about where it will stay?