Lovely weather we're having...
The scene from the top of our driveway yesterday morning: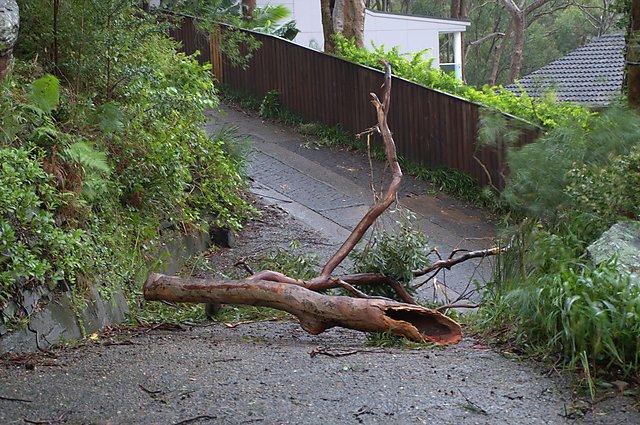 More havoc down on the street: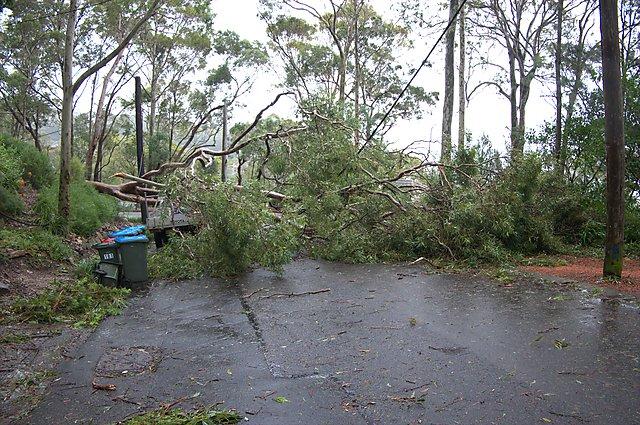 From the other side: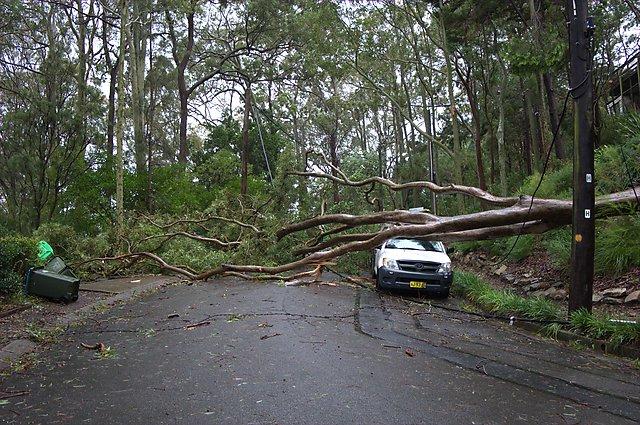 We're lucky we still have power and phone (ADSL). The power and phone lines have been pulled down from the poles, but not broken. Fortunately, although we are in a cul de sac, there is a private road behind the position from which the second photo is taken and it was possible to get out that way. Gopi missed her plane yesterday but made it earlier today.